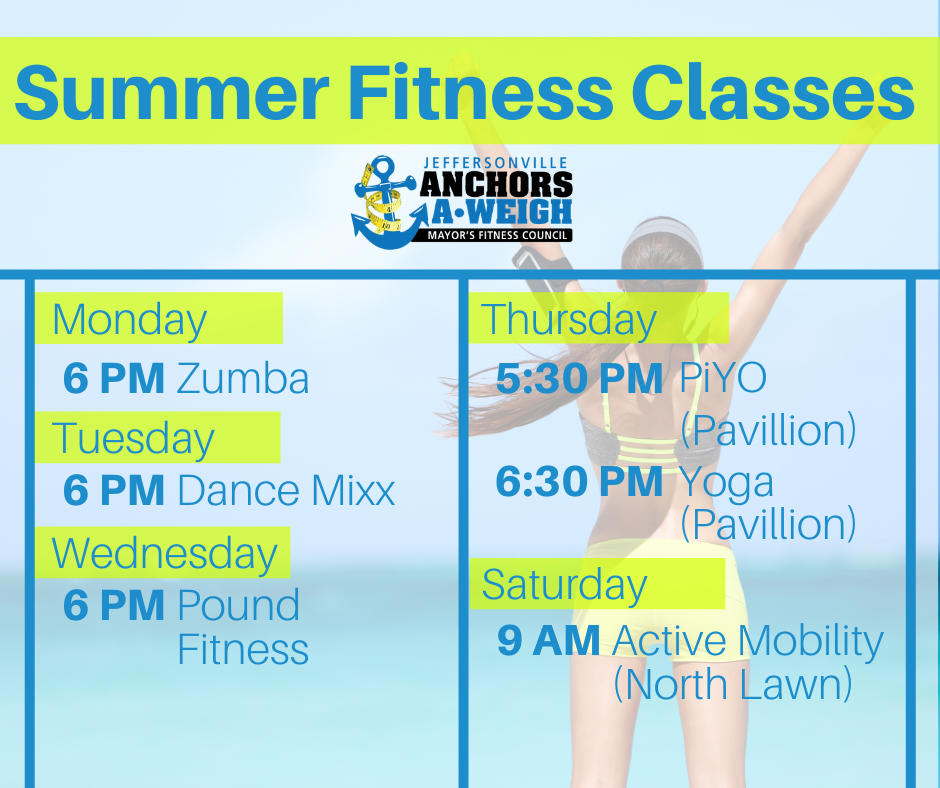 Our FREE Anchors-A-Weigh fitness classes are starting up for the summer on Monday, June 8th! Join us weekly at Big 4 Station Park near the pedestrian bridge entrance for a variety of group fitness opportunities for people of all ages and abilities.
As you attend these classes, please remember to practice social distancing. We invite you to follow us on social media to stay informed of cancellations due to inclement weather. Our talented instructors for these classes are as follows:
—Rene Collins (Dance Mixx)
—Denise Ingle (Yoga)
—Billy Edelen (Active Mobility)
—Maggie O'Neal (Zumba)
—Michelle Cavanaugh (Pound Fitness)
—Sue Padgett (PiYO)
Active Mobility is a class designed around the mobility fundamentals, which include mindful breathing, core stabilization, basic strengthening and mobility work.
Dance Mixx is the ultimate full-body workout. 40 minutes of high intensity, dance-based cardio are followed by 20 minutes of strength training and stretching. Your certified instructor will motivate you to dance, jump, kick, plank, push-up and crunch your way through hit music that distracts you from the burn.